MEET THE TEAM
OUR TEACHING ENVIRONMENT
Statements from 2 of our teachers giving their perspective of what it's like
to work at George Green's School:
View the SLT & Year Leaders below. Expand the list by clicking +
SENIOR LEADERSHIP TEAM
To view resumes click the name in red
Jon Ryder
Attracted to a career in teaching from an early age, Jon has worked at George Green's School for four years; as Deputy Headteacher and responsibility with KS4. Inspired to teach at George Green's for its unique and historical location in an interesting and stimulating community, Jon says he feels lucky to work with in a role that allows him to impact the academic outcomes of students and it is a privilege to help students shape their future.
For Jon, his favourite aspect of the job is that every day is a challenge and different. Praising the dedication of staff to make all lessons enjoyable and stimulating, he notes that his greatest joy is knowing student outcomes increase rapidly during their time as a result of the opportunities and support available and that students are celebrated, with strong relationships with teachers who are dedicated to going the extra mile for them.
"My vision for the future of George Green's School is to continue on our upward trajectory of success and growing from strength to strength; I am very ambitious for our students and would like more of them to progress to our sixth form to continue their journey. I also look forward to our provision being recognised as Outstanding by Ofsted".
Cerian Whiting
Inspired by a career in teaching from the age of 11, Cerian recalls stimulating lessons from her own school experience that encouraged her decision to teach, wanting to motivate students to think alternatively, be excited by their education and passionate about attending school every day.
As Deputy Headteacher, Cerian has the unique opportunity to help shape decisions that bring in new opportunities, to enrich and enhance students experience and prospects. She prides herself on the schools' openness to providing broad experiences in the classroom and beyond.
"I was inspired, and still am, to be part of an educational setting which pushes the boundaries of what is possible for young learners to achieve. At George Green's, we demand a huge amount from our standards, and in return they are offered endless support to achieve their potential".
Aidan McQuaid
With a passion for sports and a history of representing his county across numerous sports, Aidan decided at an early age that a career passing on knowledge and sharing his passion of something he loved would be a perfect match.
Discussing the positive relationships between staff and students, he notes that students recognise the amount of hard work and dedication the staff body put in to ensure their success, and he praises them for constantly thinking of ways to improve and develop their provision.
"The students are our greatest asset. I love working with young people and seeing them grow, develop and thrive and it is even better contributing to this. I enjoy working with staff and students to improve the teaching and learning experience for all and look forward to the onward journey as we strive to be outstanding in all areas".
Assistant Headteachers
Lucy Cientanni
One of our longest-serving teachers, Lucy has worked at George Green's School for 24 years, and works alongside leadership as an Assistant Headteacher and Head of Sixth Form. Attracted to a career in teaching with the aim of helping make a difference to students' lives, she wanted to work in multi-cultural environment in East London – and never left after arriving as a newly qualified teacher!
Lucy values the schools continuous strive for improving the outcomes for students, and how the leadership team look at ways to further develop their expertise in teaching strategies, improving teaching and learning standards and expectations simultaneously.
"Working with students in the last few years of their formal school career is a privilege; I support them in setting them on their way into the world and ensuring they leave our school having achieved all that they want to. I know that students feel valued and appreciated here, surrounded by people who care about them, their education and their personal development. That is what makes George Green's School unique".
Ian Cullenbrooke
Motivated by his own inspiring teachers and a desire to share his love for learning, Ian chose to teach to pass on his enthusiasm to the next generation of students. He was attracted to George Green's School as a result of their clear vision of continual improvement – he could see this school was an exciting project and wanted to be a part of it.
His vision for George Green's is to help students achieve their potential, and to enjoy an outstanding experience of teaching and learning. In addition, Ian wants his colleagues to feel confident and ambitious in their pedagogy and collectively become the school of choice in the area.
"Although I have only worked at the school for eight months; it is evident to see that students know teachers are dedicated, committed professionals who want them to succeed, and in turn they give so much back to teachers in their lessons. We have a culture of success, positivity and reward here and there is a palpable excitement about what the future holds. The school, staff and students have been so friendly and welcoming; it is a very supportive environment".
Kate Garcia
Stating that she feels very lucky to work at George Green's School; the aspect of her role that she has enjoyed the most over her 11 years as Assistant Headteacher is working with a diverse, lively and evolving student body, from who she learns every single day. It is her hope that every student will enjoy their experience at George Green's School and will continue to strive to achieve the best in her role as a leader at the school.
A central part of Kate's role within the school is the transition lead – ensuring the transition process between primary and secondary school is as smooth and enjoyable as possible, an aspect she values as she supports pupils in settling in and becoming George Green's School.
"Students love coming to school as it is warm, inclusive, welcoming and are cared about. Students have an overwhelming sense that we expect them to achieve their absolute best, whilst offering a plethora of opportunities in school and beyond, to have a future built on choice. Our offer to students and staff make us a school like no other".
Kate Honeysett
Over the 12 years Kate has worked at George Green's School, she has witnessed students talents nurtured, their potential realised, their needs supported and their best possible outcomes achieved. She believes that the sense of community across the Isle of Dogs is replicated in the school, and throughout the school every students' differences and cultures are celebrated, with the opportunity to learn from each other encouraged.
Kate was attracted to a career in teaching after completing a work experience placement in Sixth Form, enjoying working ina positive, energetic and inspiring working environment with a direct impact on those around them. Wanting the opportunity to inspire others through education, she takes pride in the school and the work between staff and students to improve; and praises students for understanding the importance of, and placing value in their education.
"My role is unique in the sense that every day I have the opportunity to impact both academically and pastorally. The Year Leader role is one of the most important in school; it allows me to interact with a whole year group in every aspect of their education. My vision for the future of George Green's school is to provide a frame work for all students to achieve during their time with us, to become well-rounded individuals, with a thirst for learning and successful in their chosen pathway".
YEAR LEADERS
To view resumes click the name in red
Mark Davies – Y7
As Head of Year 7, Mark's attraction to teaching came from his passion for working with young people and his desire to apply his trade and share subject knowledge to improve the life chances of young learners. For him, the best aspect of his role is the opportunity to oversee a whole year group, supporting their transition from primary to secondary and their development, both academically and pastorally.
When asked why students love coming to school, Mark noted that it is widely recognised that students are at the heart of everything staff do. Students feel proud to be a member of the George Green's community and benefit greatly from the student experience on offer, from an enriching programme of activities to extensive pastoral care to support them at every stage of the education.
"I look forward to seeing my year group graduate from George Green's School in 2022; all having made huge progress and watching them reach milestones in their school career. The students at George Green's School show a real desire and hunger to learn and achieve, which is inspiring to witness and makes my job very rewarding".
Des Amey – Y9
As Year Leader for Y8, Des has benefitted from teaching an array of subjects at the school and as a lifelong learner; this is his favourite aspect of the role. The Teaching and Learning programme offers a good frame work from which to teach, but allows creativity to shine through – something he believes contributes to interesting lessons for students and is an integral factor in what makes students enjoy their learning experience.
Praising the student body; Des believes students work hard because they see the dedication of staff at the school. He believes students find their lessons and engaging, and value the emphasis George Green's place on the student voice, strengthening relationships between staff and students. His vision for the future of George Greens is to continue their journey of achievement - last year group's GCSE results were exceptional; placing the school towards the top of the borough league table and in the top 20% of schools nationally. He looks forward to surpassing this achievement with his current group.
"The idea of working with vibrant pupils and nourishing their minds was a major attraction to a career in teaching – and George Green's School is like no other. I am inspired to improving life chances and making a real impact on their outcomes and feel very lucky to work in a school where the students are motivated to carve their future. I wake up each day, excited to come to work. There is never a dull moment".
Daisy Maxwell – Y10
With a desire to have a positive impact on students and their outcomes in an inner city school, Daisy has worked at George Green's for eight years, joining us as an NQT. When discussing her motivations for joining the school, she simply said that the unique nature of the school as a fundamental part of its local community and the links with businesses that offer opportunities for students were motivating factors alone.
For Daisy, the highlight of working in George Green's is the daily interaction with students. Their individual characters, inquisitive nature and insightful outlooks makes every day different, and she looks forward to supporting her students into their GCSE year.
"Looking after a year group is about more than ensuring academic progress, it is about supporting their well-being and making sure everything they need is in place to help them achieve and be happy and safe. The pastoral and nurturing aspect of the role is, for me, one of utmost importance. We have a duty of care to ensure that we provide for the whole child and I make sure that this is in the forefront of my mind".
Ryan West – Y11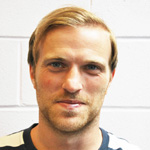 Ryan has worked at George Green's School for seven years, and was inspired to join us after witnessing the transformative nature of the school – the opportunities to the local community, parents and students, and its focus on evolving to offer a better provision for all.
His career began in engineering and working with teenage volunteers; through doing this he witnessed their lives being transformed for the better, and he realised this was a vocation he desired. At George Green's, he observes this every day – he works with students pastorally and academically, inspiring him every day and making him immensely proud.
"I take great pride in working at George Green's School, because I know that the students love what we provide them with. Students know that staff are fully committed to them and are working with them, to achieve their full potential; they know that they are safe and supported academically and pastorally by the staff and we know that they enjoy the curriculum, teaching and experience we offer as many students continue to our sixth form, and eave us to compete for top universities and apprenticeships".
Hilde Lewis - 6th Form
Hilde was initially attracted to George Green's school as it was one of the pioneering state schools that introduced the International Baccalaureate almost twelve years ago. She believes that George Green's school continues to provide the best provision for students to succeed in a competitive environment and reach their potential both academically and as well-rounded individuals.
Before training to be a teacher, Hilde worked as a tax consultant for Ernst & Young and realised that what she enjoyed most in her various roles was developing and mentoring people. She decided to change careers in order to help young people achieve their aspirations and to bring her real life experience into the classroom. It is important to her that students are given an insight into the working world by meeting with a wide range of professionals as well as being able to apply for meaningful work experience and utilising our network within the local community.
"It is an honour being part of our students' journey while they discover which pathway they want to follow after leaving their secondary education. Working with local businesses and universities, we are able to provide our students with a wealth of opportunities and experiences. My greatest satisfaction is when our alumni return and inspire our current students to strive for the best."​